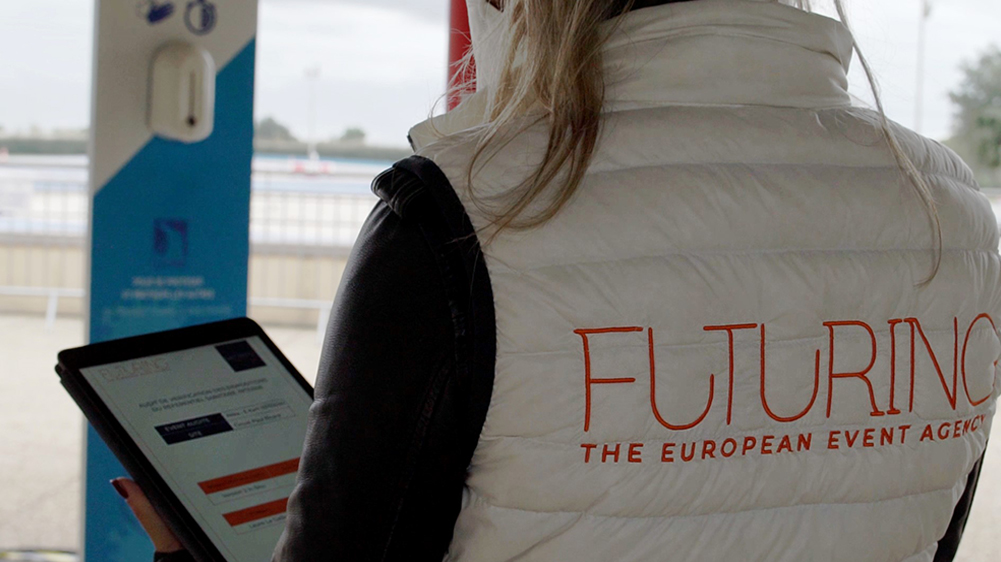 SAFEVENTS
HOW THE SANITARY LABEL FOR EVENTS WAS BORN ?
2020 will remain a milestone in the event industry worldwide. Covid-19 has changed our corporate and individual approach to gatherings and its potential impact on our health and safety. Futuring's decision has been to appoint Bureau Veritas to create a protocol for safe physical & hybrid events.
We've worked along with them and our suppliers on specific measures relevant to each profession such as venue rental, catering, audiovisual, etc… Then, a chart was created for them to commit to.
Each event goes through a grid of 67 items based on 5 pillars:
Flow Management
Social Distancing
Desinfection
Individual Measures
Information
BEYOND THE LABEL, A PHILOSOPHY
Covid-19 has pushed us towards a label, but safety was already a prevailing concern. Our staff is regularly trained to safety measures.
We work along dedicated authorities such as SOCOTEC, BUREAU VERITAS, APAVE, SAIA to control our events whenever: we build up structures (stages, truss, decoration…), we provide power supply and electrical services, we deliver catering services, etc…
Risk & security management is a major component of our work, protecting all participants and staff.
This sanitary label for events is one more step for Futuring complying with our «safety first» philosophy.
HOW DOES THIS CHANGE YOUR EVENT STRATEGY ?
Virtual is a nice tool but can't replace face to face and, as established, measures can be taken to make safe events. Your strategy can therefore be adapted, integrating in-person events back:
GO MORE LOCAL
Come to your customers & leads in each country. Reduce travelling as much as possible
GO SMALLER
Target high level decision makers from your key accounts only. Make it qualitative
GO FOR BETTER EXPERIENCES
Outstanding scenography, best Speakers, Master of Ceremony, Venues, Chefs… Make them feel special and privileged
GO HYBRID
Maximize your audience. Include a virtual experience into your in-person event
This level of granularity means smaller events in more countries.
The aim of events is to connect and share emotions, which are transmitted through body language, electricity in the air, interactions…
Let's bring your attendees back in your lives!